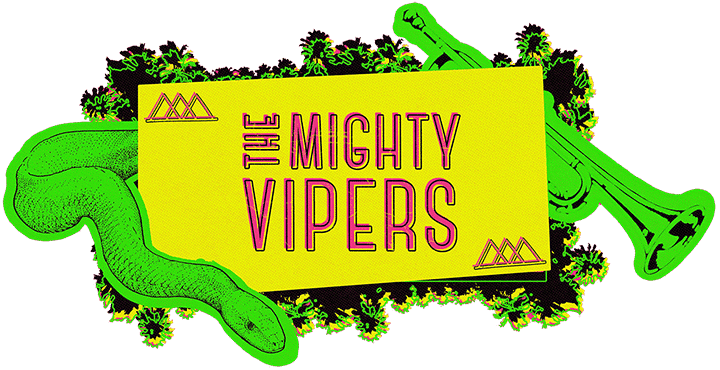 ALL HAIL THE MIGHTY VIPER
Mighty Vipers are a seven-piece party machine from the north of England, spanning from Barnsley to Shrewsbury. A composite of brass band culture mixed with the protest activism of punk rock, driven forward with a reggae-inspired groove.
Like a steamroller of sound; smashing you round the face with a wet kipper while you make your best sex face, their live show is where they're suited best, creating a unified sea of sweat, smiles and celebration onstage and off. It's that infectious energy that has seen the band perform on the main stages of Boomtown Fair, Beathearder and four tours across Europe.
"Mighty Vipers are a great take on all the bits of the ska story from Rocksteady and Calypso to Punk Ska. Also great lyrics and melodies" – Tom Robinson, BBC Radio 6 Music
"What's that you're listening to?" - The tracks that helped [...]